In this 8-week course, we'll give you tools to help you resolve some of the biggest communication questions of our time.
Right Now
The culture wars and our growing levels of political polarisation don't just divide nations: they split friends and family. As the debates over vaccination, politics, gender, race, and identity politics increase, many of us are struggling to navigate these conversations. 
Arguing over these polarising issues with a win/lose mentality risks damaging our relationships and deepening the rifts that divide us. So how do we have a different kind of conversation; one that isn't about winning, but about authentic connection that takes us somewhere new? 
In this course, we'll give you tools to help you resolve some of the biggest communication questions of our time. For example, 
"How do I even start talking about my perspectives and ideas?"
"Why do I keep getting into conflicts with people I love?"
"Why does every conversation I have about current affairs turn into a fight?"
"How can I relate with people who don't make sense to me, and don't want to hear me out?"
Cultural polarisation - the extent to which people follow their own identity groups and vilify others - has increased drastically over the last few years. More than ever, we need tools for talking with people we don't understand, or who don't understand us, in a way that can lead to more connection instead of more argument.
"I found the material & the practice sessions highly valuable in helping me to prepare & actually have difficult conversations in my life with people that I truly care about. For me, those conversations are the most difficult, and I truly value the help I've received in this course to help me navigate those conversations in better ways."
"The course was great, loads to reflect on, excellent course materials to take away and fun and enlightening roleplay games to help practice difficult conversations and skills for handling them."
"Way beyond concepts and techniques, this is a chance to practice and learn authentic relating in the heat of difficult conversations."
"This course will give you some deep insights into navigating not just difficult conversations, but all your relationships in life with greater ease, confidence and grace."
8 weekly online events
+ 8 bonus practice labs
Weekly classes are 2 hours long, labs are 60-90 min. All sessions are recorded and non-mandatory.
The Playbook
We've put together a 40-page Art of Difficult Conversation e-book, which you'll get access to on joining the course. Inside, you'll find meticulously researched conflict interventions, practices to try, stories, and lots of memes.
Resources and Community
You'll get membership in our ADC Community on Mighty Networks, where you can discuss content and view resources that we'll share throughout the course.
You'll Learn:
Practices that help you engage in difficult conversations with more confidence
Self-regulation techniques to help you express yourself authentically under pressure
Relational techniques to help you meet others in their own style of argument
Theories and frameworks that help you approach challenging cultural topics in new ways
Join our next class!
Just $397 for 8 weeks of transformative experiential education and support to create a lifetime of satisfying interactions
When:

November 30th, 2023 to January 18th, 2024
Thursdays, 12–2 p.m. CT / 19.00-21.00 CET
Course Content
Core Theory
These are our key concepts for understanding and addressing difficult conversations. We'll learn to identify the Content, Contexts, and Concerns underlying every interaction, and how to work with this to clarify what is happening for each of us and why.
Conversational Contexts
Sometimes, conversations get difficult because we're actually not talking about the same thing. In this section we'll look at the difference between information-based and value-based conversations. Then, we'll talk about how these frames lead to helpful or unhelpful contexts for difficult conversations. 
Power Play
Not every conversation, or relationship, is created equally. We'll use the lenses of resource power, status, and authority to understand the power dynamics at play in each interaction. Then, we'll discuss ways of using these lenses to equalize the dynamics - or to play with the disparity!
The Relating Languages
In this section, we'll work with a revolutionary new model of identifying and leveraging different conversational "languages". We'll see how to use Questioning, Observing, Storytelling, and Directing to meet others more in their own social style. We'll also help you identify what languages you tend to use most, in which ones you are weak or unpracticed, and how you can develop your fluency to become a more effective conversational negotiator. 
Self-Regulation
Difficult conversations start with the self. In this section, we'll talk about what we can do internally to help us navigate difficult conversations. We'll cover I-Thou vs. I-It distinctions, what changes in our minds physically and philosophically when we're triggered, and how to de-escalate from trigger. Then, we'll talk about how to create pauses in conversation to leave space for self-assessment and grounding.
Rational Relations
To make difficult conversations productive, we need to pay attention to the relationship between us. In this section, we'll cover psychological safety as a way towards healthy interactions, with Authentic Relating as a toolset to implement that theory. 
Navigating With Other
A toolset for the art of "getting someone's world". We'll talk about the theory and use of assuming positive regard and making generous assumptions about the other person, even when it's difficult. We'll also present a set of four tools - validation, empathy, curiosity, and letting the other person score - that you can use at any time to turn a conversation from a dissonant fight into an opportunity to learn.
Elegant Invitations
Why do some conversations go so well, and others end up feeling tense or strange? In this section, we'll cover two forms of connection we might end up in - opt-in or opt-out - and how to set up a conversation so we are aligned on expectations with our conversational partner(s) even before we walk in the room.
The Art of War
Putting all our tools together, this is the Art of War.
Geof Krum
Geoffrey Hamilton Krum is a producer, facilitator, manager, photographer, chef, poet, and difficult conversationalist. His passion is in creating beautiful, no-bullshit human-centered systems that run themselves while slowly transforming the world.
Geof managed thousands of employees and volunteers before beginning training for Authentic Revolution. He is currently Producer and Dean of Authentic Revolution's Facilitation Academy, working with clients such as Dell and the National Weather Services to address difficult leadership situations.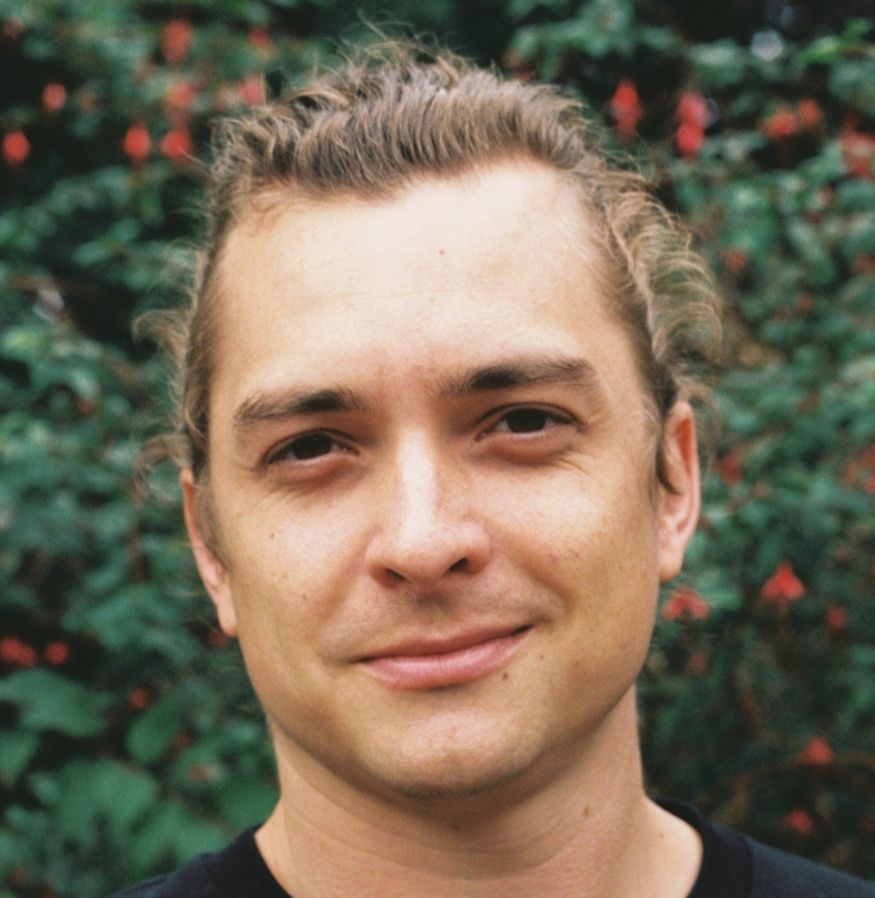 Alexander Beiner
Alexander Beiner facilitates group processes centred around personal growth, psychedelic exploration, and navigating polarising topics. He's the author of the upcoming book 'The Bigger Picture: How Psychedelics can help us make sense of the world' and one of the executive directors of Breaking Convention.
In 2018 Alexander co-founded Rebel Wisdom, an alternative media and events platform focused around sensemaking that grew to a quarter of a million subscribers. He enjoys bringing together personal development practices with cultural issues to find new ways of coming together and imagining new social realities.
Sara Ness
Sara Ness is a facilitator, teacher, and community-builder who helped popularize the fields of Authentic Relating and Circling. She produced the source text for her field, ran the only woman-owned and -managed company in that arena, and built an online practice platform that ran events for more than 1200 consecutive days.
Sara has worked with tens of thousands of students in sectors from Google to Mindvalley to Burning Man, teaching authentic leadership and authentic communication. She is passionate about exposing the joy of human connection and exploring our creative potential through relationship.
Subscribe to our mailing list and receive a free download of the Authentic Relating Games Mini-Manual!